Damned Company [Free]
: by
@paolojcruz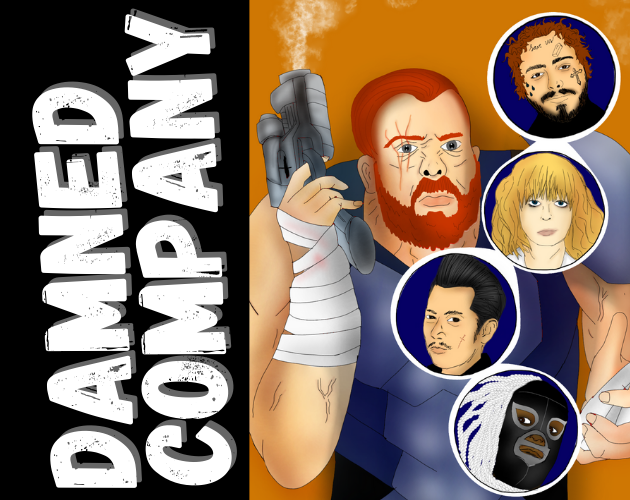 The members of Damned Company aren't your typical wetwork spooks. They operate in a world that has a dangerous sub-population of super-powered individuals, including a handful of very public independent costumed heroes, as well as organized villain syndicates.

Damned Company are hardened super-felons who've been offered a reduced sentence, work release, or conditional pardon, as long as they fulfill a set of mission orders from the Bureau of Transhuman Affairs (a/k/a "The Butcher's Shop"), via their merciless handler Ayumi Wada (callsign: Tenderloin). They're eased out of the Ostrander Ultramax prison system, then given cover identities, targets, and objectives. Their activities are closely regulated via nanobots in their bloodstream. Failure means a grueling remote execution.
○

A hack of Lady Blackbird by John Harper
○

To play this game, there must be one Game Master (GM) and at least two players who each control a pre-designed Operator.
Ideally, you'll need at least seven (7) pieces of standard six-sided dice (d6) per player.
It's designed as a self-contained mini-campaign, for 3 to 5 sessions, lasting about 120 minutes each.
○

This RPG can already be played, as is. However, updates are ongoing.
Supporting this game includes access to all future versions, including:
more Traits and Tags for longer campaigns
more Keys and Secrets to change your Operator's focus
more Hostiles to deal with