Matrons of Mystery / $6.71
:
Publisher
: Savage Spiel
There's been a murder.
The peace and quiet of your charming village has been shattered, and someone's going to have to do something about it. And that someone is you and your friends; older ladies with time on your hands and a keen eye for a mystery.
Step into the role of an older lady turned amateur sleuth, and work with your fellow Matrons to discover clues, unearth secrets and solve mysteries in this cosy mystery roleplaying game.
Matrons of Mystery is a cosy mystery RPG inspired by British mystery TV shows including Miss Marple and Rosemary & Thyme.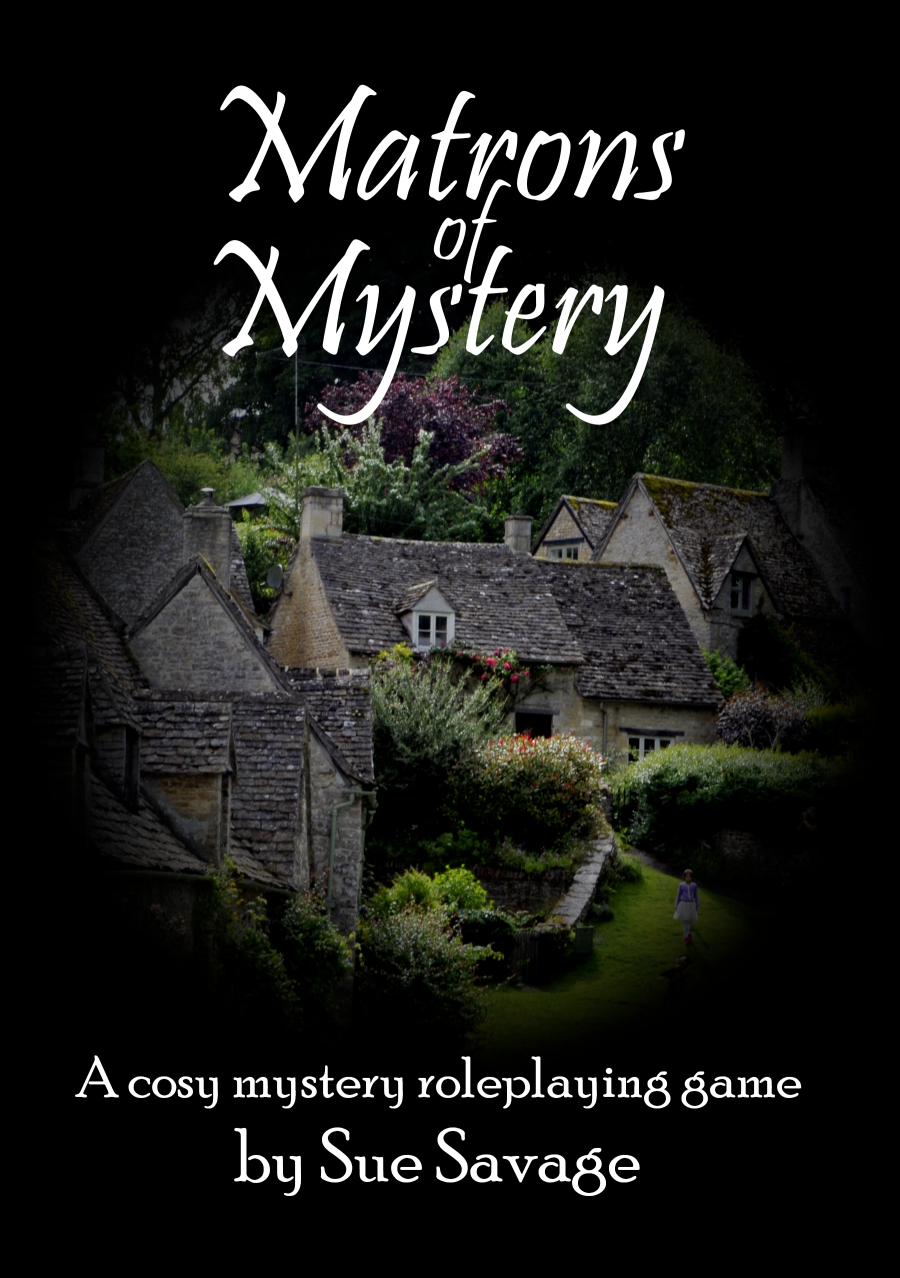 Price
: $6.71