Fantastic Tails Basic Rules / $2.99
:
Publisher
: Fantastic Tails
Fantastic Tails™ is a fantasy roleplaying game set in the world of Antera, and populated by anthropomorphic animals from numerous species and cultures. Antera is home to powerful magic harnessed into incredible technologies that have improved the quality of life of most of its inhabitants. Great airships carry cargo to gleaming cities, illuminated by magical streetlights and kept clean by automatons and running water. Trains race across tracks than span nations, connecting cities and allowing citizens to travel at amazing speeds.
Not every inhabitant of Antera is so lucky, however. Some struggle for access to these technologies while others suffer from centuries' old grudges or newer prejudices. In the shadows, criminals provide what goverments may not and with easy magic comes the temptation of Corruption.
These basic rules give you enough to see how the system works, as well as some pre-generated characters and a sample adventure.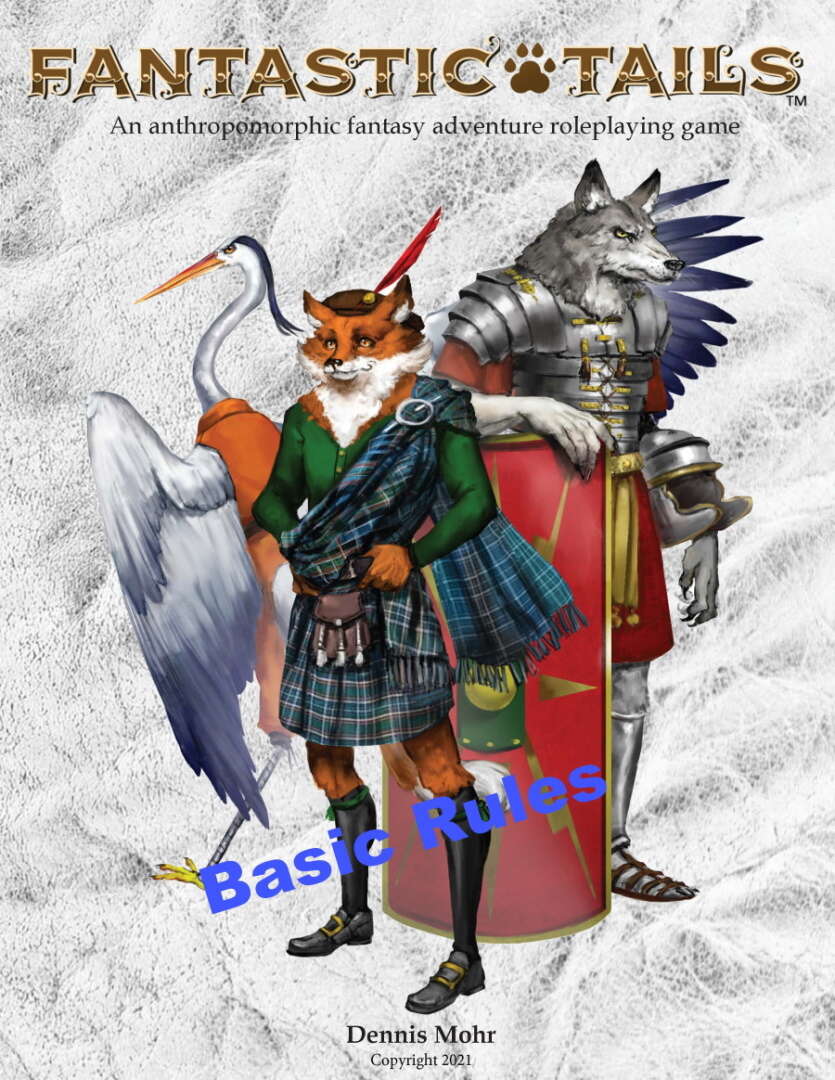 Price
: $2.99