Shotguns & Zombies: Zero Hour / $2.50
:
Publisher
: Knights & Legends Tabletop RPG
50% OFF Until Cyber Monday!

Shotguns & Zombies: Zero Hour, is a hybrid tabletop/FPS game set in a biochemical semi apocalyptic world. You'll take control of John Wagner, special ops agent for the zombie extermination task force (Z.E.T.F). Your mission is to infiltrate a suspicious bio research facility, and find out what kind of research is being performed at the site. After completing the mission, grab your polyhedral dice set and PDF to continue the adventure with a classic tabletop rpg. Build your special ops team, customize your arsenal, engage PMCs, dispose of dangerous threats, and continue to expand the Z.E.T.F in any direction you choose. The game delivers infinite possibilities with a nostalgic feel of a light-ruled authentic homebrew TRPG. Game Masters, are be able to build upon the existing game rules with ease, accommodating the gameplay style to all kinds of experience levels.
Shotguns & Zombies: Zero Hour, is brought to you by Felix J. American writer and programmer, since 2016.
INCLUDED WITH YOUR PURCHASE

S&Z: Zero Hour Core Book
S&Z: Zero Hour 3D Game

______________________________________________________________
RECOMMENDED SYSTEM REQUIREMENTS  
        OS: Windows 7/8/10
        Processor: Intel Corei5 3.8GHz Processor or AMD FX-4300 3.8GHz Processor
        Memory: 8 GB
        Graphics: AMD Radeon R7 240 2GB or Nvidia GeForce GT 730 2GB or greater
        DirectX®: DirectX (October 2009)
        Hard Drive: 1 GB HD space
        Sound: Direct X Compatible Sound Card
CURRENT BUILD VERSION 1.0    
        Win x86 x64 ~518MB
        Mac OS ~527MB
        Linux ~541MB
______________________________________________________________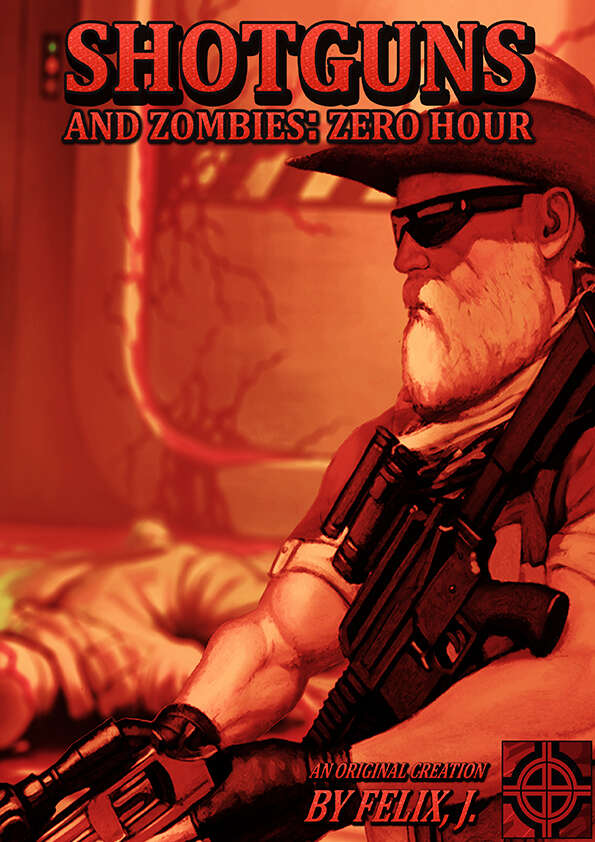 Price
: $2.50