A Tragedy in Four Acts / $6.00
:
Publisher
: Ready Play Games
1985, rural Virginia. An unsuspecting couple moves into a new home, unaware of that ghosts that haunt the halls. The players will take on the roles and powers of these Ghosts while the GM takes on the roles of the Unwelcome.
Official Spotify Playlist: https://open.spotify.com/playlist/4MuPuPds1LOFznszboc9rK?si=1fab7ec1af5b4f12
Ready Play Games is providing a monthly subscription of role playing scenarios that fit in your pocket.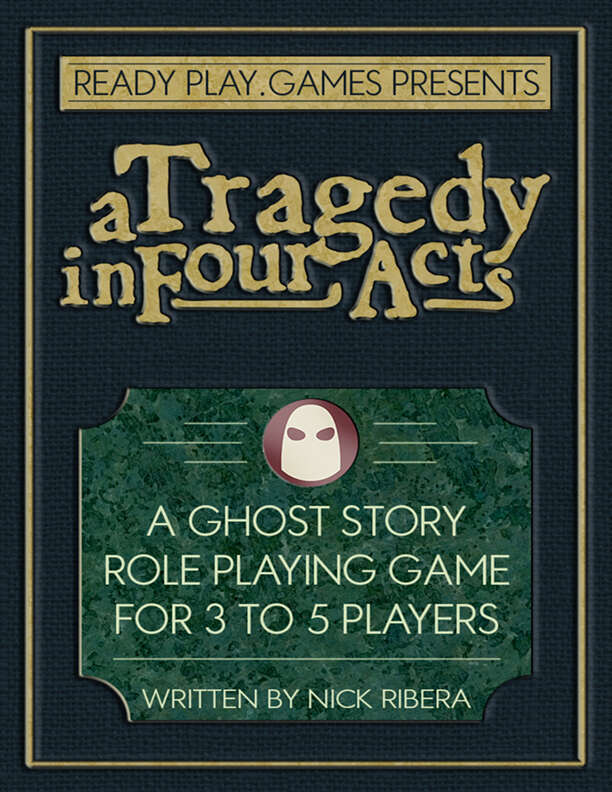 Price
: $6.00