Krampus on Campus / $2.00
:
Publisher
: Ursidice
It's the last week of term and you're trying to get your BIG PROJECT finished before the holidays. You've also got to make sure you get in your goodbyes, gatherings, and social engagements before everyone parts ways. Things would be so simple, if it wasn't for the University Krampus turning up to make sure everyone is behaving themselves… and throw in a bit of mayhem into the mix.
Can you finish your work, keep on top of your social life, and avoid brutal evisceration before the last day of term?
Krampus on Campus is a mini RPG where you play as undergrads trying to get some damn work done before Krampus eviscerates you.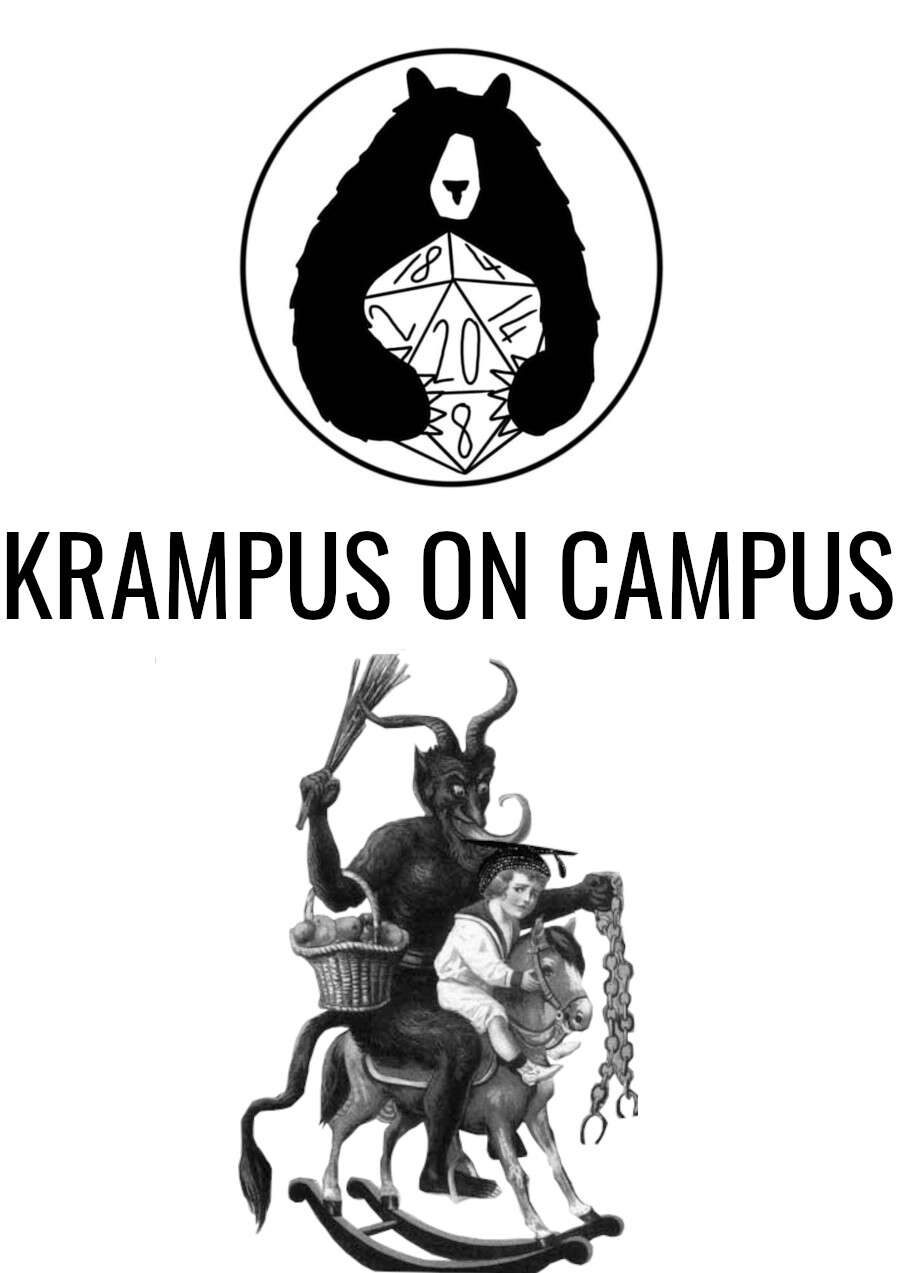 Price
: $2.00