DOTGEON
Publisher
: Possible Worlds Games
DOTGEON is a simple pen-&-paper game based on la pipopipette (popularly known as Dots & Boxes) first published in the 19th century by French mathematician Édouard Lucas. While similar to la pipopipette, DOTGEON incorporates random dice rolls into the game and creates a dungeon or building's floor plan for use in TTRPGs upon completion.
All you need to play DOTGEON is:
A drawing utensil
Two or more players
One six-sided die (d6)
A dot grid (included)
DOTGEON starts with an empty grid of equidistant dots. This grid can be any size, and need not feature an equal number of rows and columns. A large, 43x33 dot printable grid is included with these rules. Players are encouraged to draw or cut out grids at whatever dimensions they'd like, but a 10x10 minimum grid is recommended.
DOTGEON is a one-page game formatted to fit on a single, 8.5x11" letter-sized piece of paper.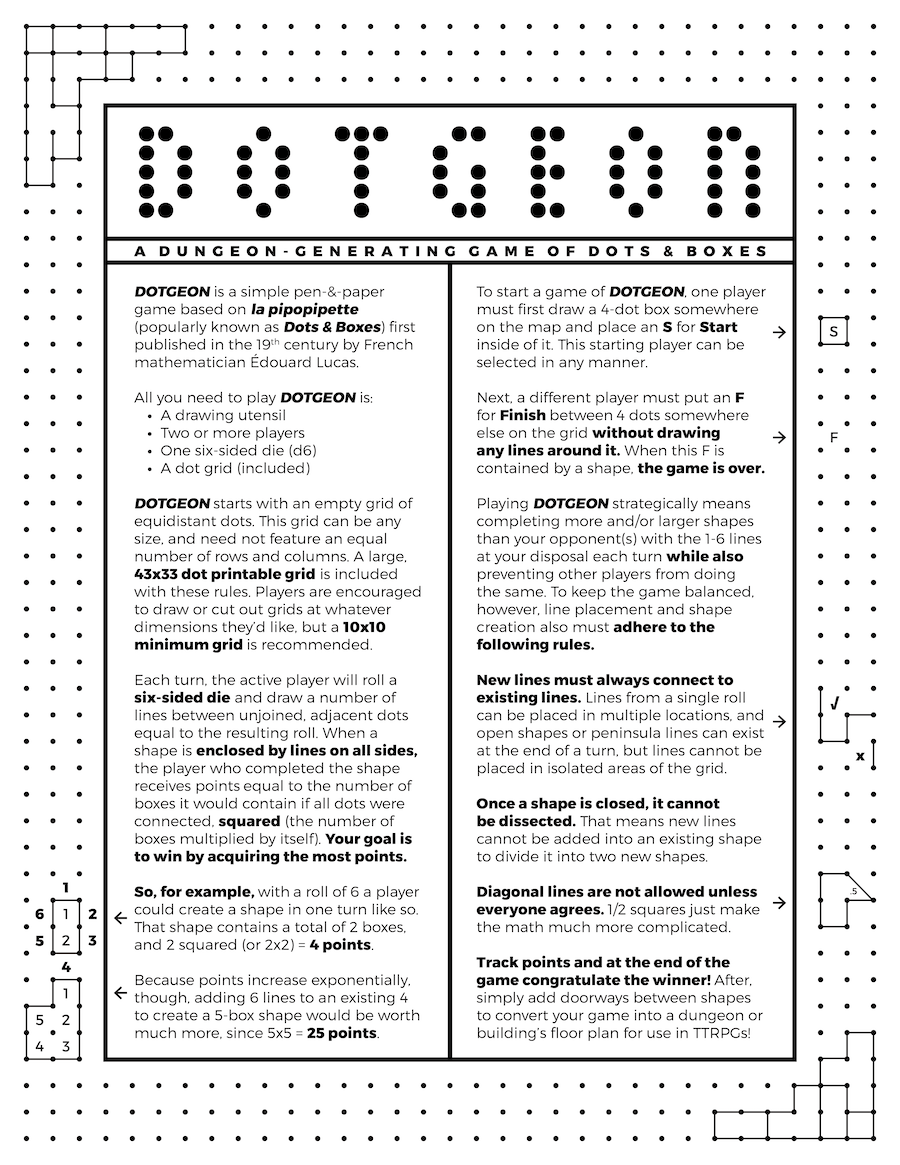 Price
: $1.00