Cartooner rpg [$3.99]
:
CARTOONER RPG play your favorite toon
"Welcome friends to Cartooner, a game about creating your own animated cartoon! You and your friends will collectively become a Cartoonist who is tasked with making a funny cartoon show come alive - you know, like those where a little bird "thought he saw a puddy tat" or rabbits dress in drag and sing opera songs."
In this ambitious project, we have focused heavily on simplicity, allowing the player to focus more on creating an environment of play suitable for the style of Cartoons!
The result is a streamlined manual, full of funny quotes, and the only things that are missing to play are:
4 to 6 players, 2 six-sided dice, a Carrot and 40 minutes.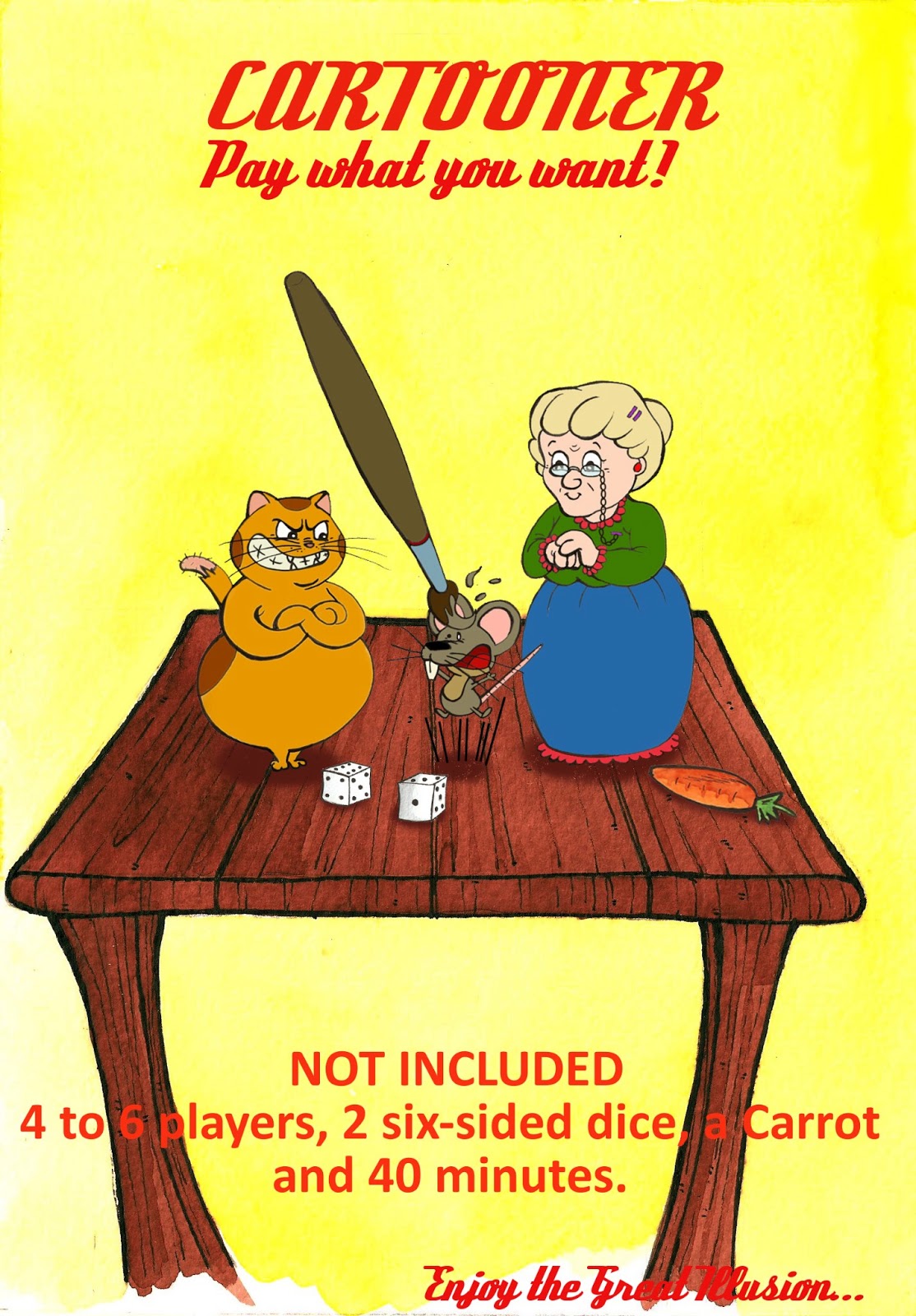 The proceeds of the sale will be used to produce other games!
Cartooner is a role-playing game developed by: Giovanni Micolucci.
Illustrations: Chiara Pedrini.
English Text: Raffaele Manzo.
English Proofreader/English Localizer: Aaron Friesen, Paul Czege and Tobie Abad.
In order to download this game you must purchase it at or above the minimum price of $3.99 USD. You will get access to the following files: