Schisms & Sacrilege [$5.00]
: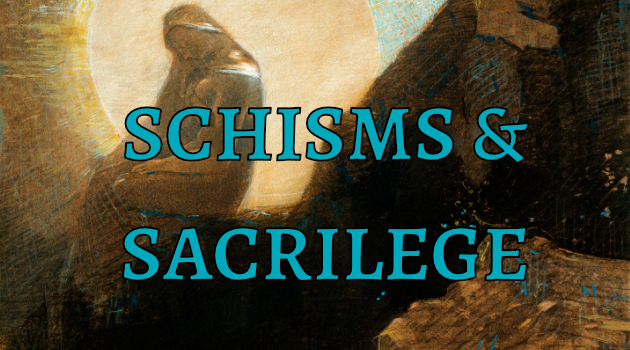 Build your own religion! Schisms & Sacrilege is a solitaire role-playing game that breaks down how to make a fictional spiritual movement with basic questions and world building prompts. Create a founder and figurehead, beliefs and prohibitions, symbols and schisms, all with a simple series of questions and prompts.
Take the religion you have made an insert it into your ongoing role-playing game campaign, a story, or any other fictional setting.
Need a fictional world where you can set your religion? Check out World Maker.
Also available on DriveThruRPG!
What you Need
An hour or two
Something to write with
A way to keep time (clock, watch, etc.)
Optional 4-sided dice (d4)
Credits
Written & Designed by Michael Elliott
Art by Odilon Redon
This game is based on the Lost & Found SRD (https://lostandfound.games).
In order to download this game you must purchase it at or above the minimum price of $5 USD. You will get access to the following files:
Support this game at or above a special price point to receive something exclusive.
Every purchase of Schisms & Sacrilege adds a copy to the community copy pool. This pool is intended for anyone experiencing financial hardships. If you want to check out this game and have trouble justifying the cost in any way, help yourself. These community copies are here for you.