Tartarus Gate: A Role-Playing Game of Sci-Fi Horror / $10.82
:
Publisher
: Rebellion Unplugged
It's the year 2130. You are an unpaid intern aboard the transport ship Charon, entrusted with shepherding cargo from Earth to the Tartarus Gate Waystation. Visual feeds with the lower decks have gone down. Something is moving. You're six months' travel from the nearest help. And you really need to impress your employer if you want to be made permanent.
Writers Grant Howitt & Chris Taylor (Heart, Spire, Honey Heist) join artist Pye Parr for a brand new game of sci-fi horror. Tartarus Gate is a complete RPG for up to seven players, designed to last three to four sessions, with the possibility to extend beyond into the world you've created. The game includes everything you need to play in person or online.
***
Tartarus Gate is a hit. It achieves some fast-paced nastiness that should get your table rolling away within just minutes of cracking open the booklet and is a pretty solid example of just what the Adventure Presents... series is aiming for.
Tabletop Gaming Magazine
Adventure Presents: Tartarus Gate is an impressive first issue, an attractive package that is easy to pick up, prepare, and run - it could be ready to play in thirty minutes!
Review from Ry'leh
It's great fun and we can't wait to see what Rebellion does next with this format.
Starburst Magazine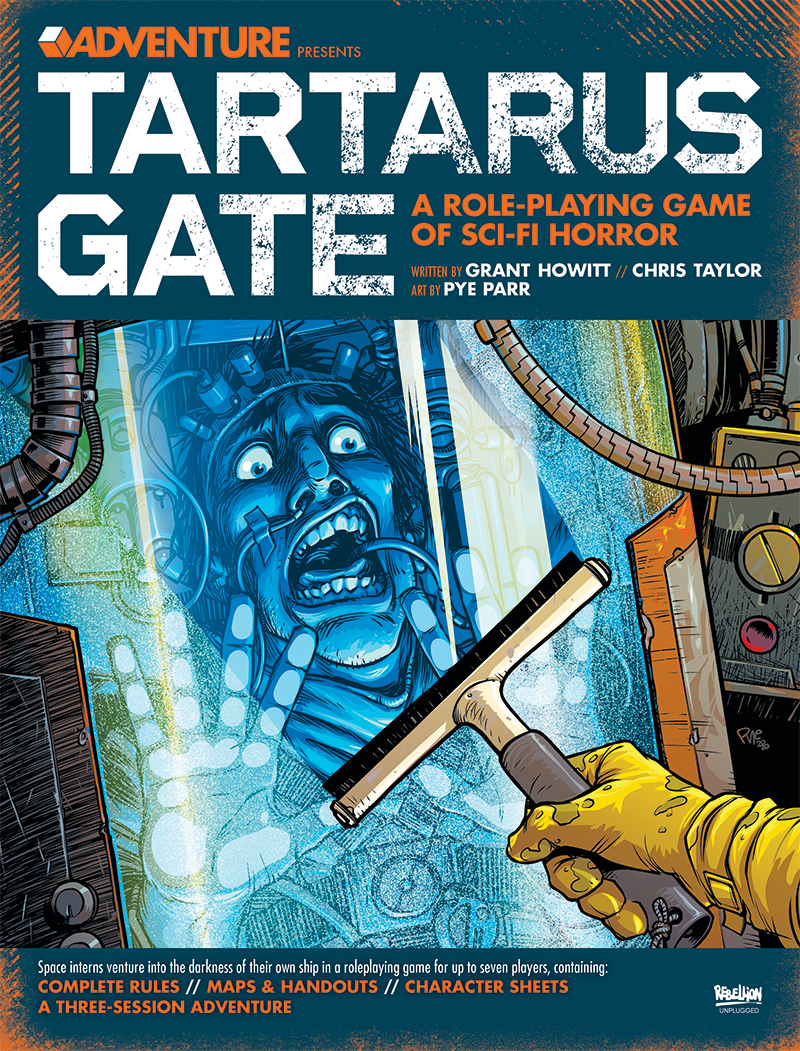 Price
: $10.82