Ardanak: Dominion of Iron RPG System (LITE) BETA / $1.50
:
Publisher
: Zardak the Dave
As the Aurorboros Warp Trellis ascended, cutting Ardanak off from the invasion of Merna by the planes of Chaos, there was a feeling that everything (beyond the obvious) was not quite right. It was as though the hub of the wheel of the cosmos had tilted. Change that could not be known by the mind, but that could be sensed by the eye of the heart, had occurred.
The attached system is my proposed entity engine for exploring the dominion of Iron in these strangest of days since the elves returned from Ansylar. It is the fundamentals -- but I want to test its legs. Feedback is welcome.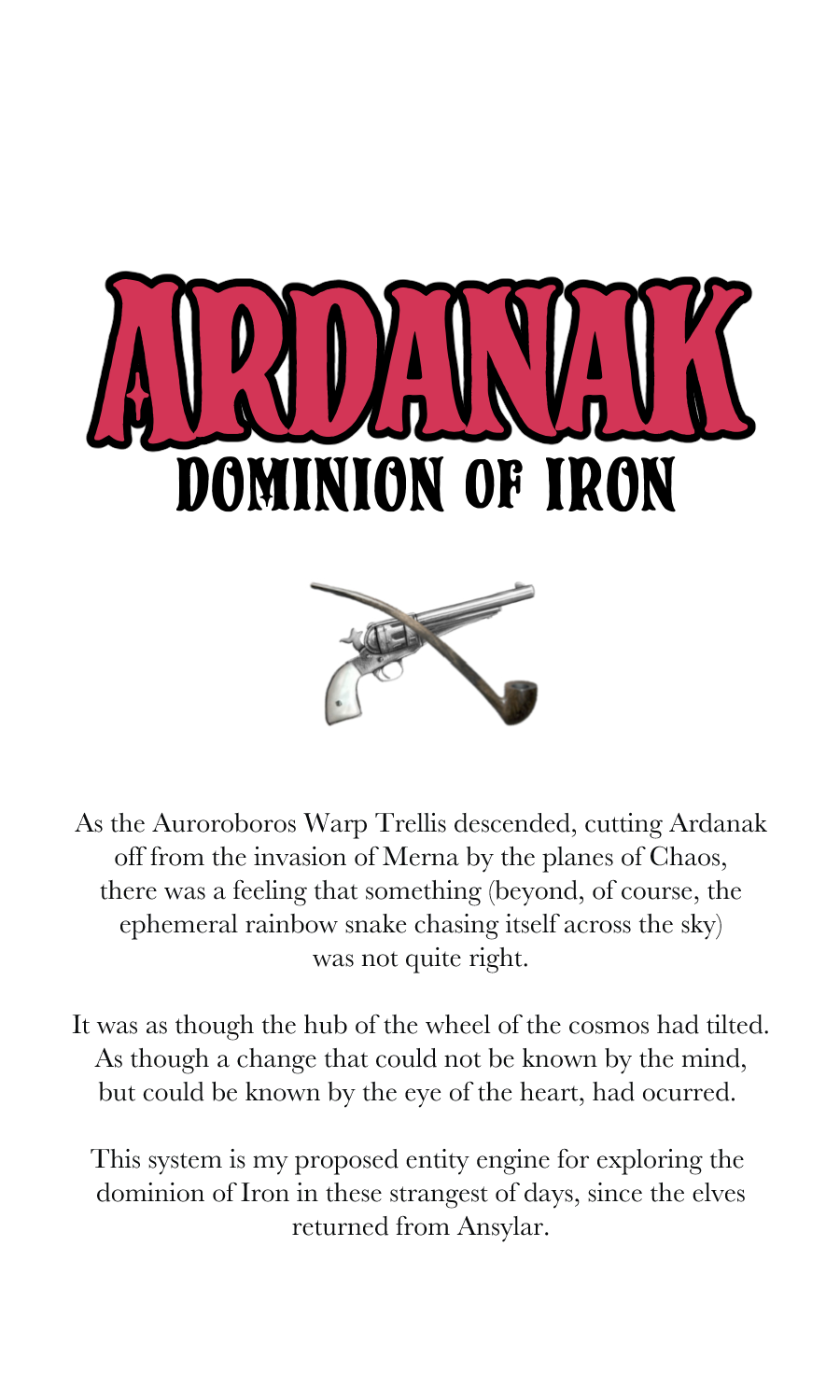 Price
: $1.50