Root: The Bertram's Cove Quickstart / $0.00
:
Publisher
: Magpie Games
War has returned to the Woodland. 
In this quickstart, that war has reached the clearing of Bertram's Cove—an invaluable logistical resource for whoever occupies it. As vagabonds who travel between the clearings, you and your friends are welcome in the Cove because you take on the jobs that no one else will or can do. You choose whom you serve, if anyone... and you may tip the balance of the war in this key location!
Root: The Tabletop Roleplaying Game is based on the award-winning Root: A Game of Woodland Might & Right board game. In Root: The TTRPG, you play vagabonds, going on adventures and changing the Woodland with your actions. This booklet is a sampling of the core rules of Root: The TTRPG, created for Free RPG Day. It has all the necessary instructions for how to play, as well as an entire prewritten clearing that will give you a strong starting situation for one or two sessions of play. This includes:
Basic moves and rules to play
Six pregenerated characters
Important NPCs, locations, and conflicts
Special weapon moves for combat
Map and clearing generation systems
A faction system to represent the war
Root art and logo © 2017 Leder Games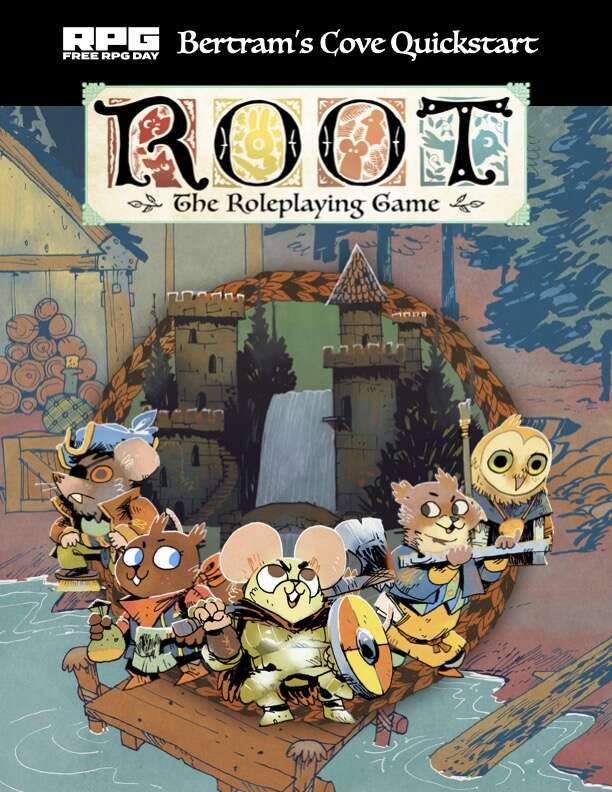 Price
: $0.00