Chronoshift / $0.00
:
Publisher
: Team Time Juice
The land of Hearth is in danger. Chronoshifts, once a rare phenomenon, have begun to spread at the behest of the mysterious Otherlings. Within the Chronoshifts, events repeat over and over again without end. Those caught inside are forced to re-enact their actions every loop without realizing they've done it all before.
You are different. Time is on your side when you enter the Chronoshift, because your memories remain between every loop. Learn from each loop and harness the sands of time to bend Chronoshifts to your advantage. 
You may be the last hope this world has left.
Chronoshift
is a tabletop role-playing game about collaborative storytelling in a world of industry, magic, and time loops. This is a game where actions come with consequences; the things you do on your adventures will affect the game world in myriad ways.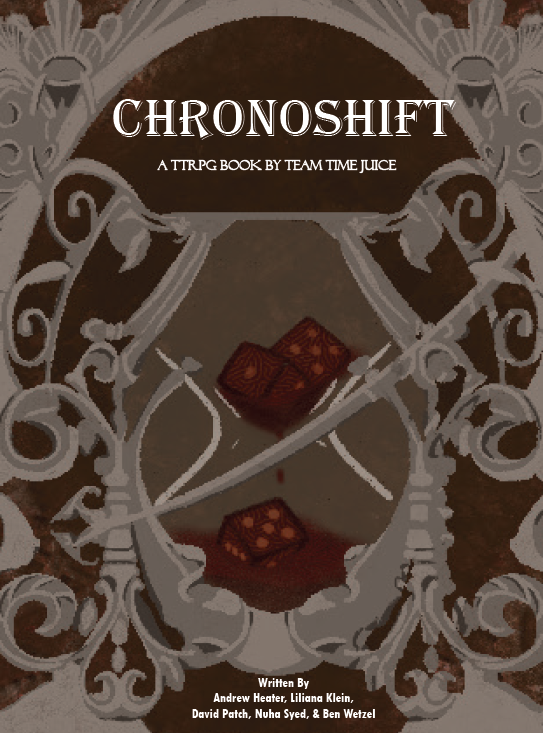 Price
: $0.00