Level 1 2021 / $0.00
:
Publisher
: 9th Level Games
LEVEL 1 – The Free RPG Day Official Anthology
Level 1 is an annual RPG anthology series of Independent Role Playing games celebrating FREE RPG DAY! It's a book full of unique, short RPGs, created with passion by independent writers, designers, and game companies. Play on!
Level 1 was available through retailers for free on FREE RPG DAY 2021. Now you can get it digitally too!
The book includes 15 games from diverse, unique voices: 
Ball of the Wild by Nat Mesnard
Once This Land Was One by Alexi Sergeant
Tiny Tusks by Whitney Delaglio
"Let's wear masks & hide from humans" by MV
Faeries on the Run by Helena Real
Heavy is the Mask by Joel Salada
Getting Away With It by Adam Bell
Friends on a Walk by Tim Hutchings
Restoration by Mara Li
We are the Order by Starshine
The Ascent of Todd by Michael Faulk
Death Mask by Josh Hittie
The Chaos Café by Tim McCracken
Coven of Crones by Lysa Penrose (get the full version here)
Skeletal Remains by Jack Rosetree
Vis-A-Visage by Maxwell Lander
Tooth or Truth by Dawn Metcalf (get the full version here)
Stalag 14 by R.K.Payne
DOWNLOAD YOUR COPY HERE FOR FREE!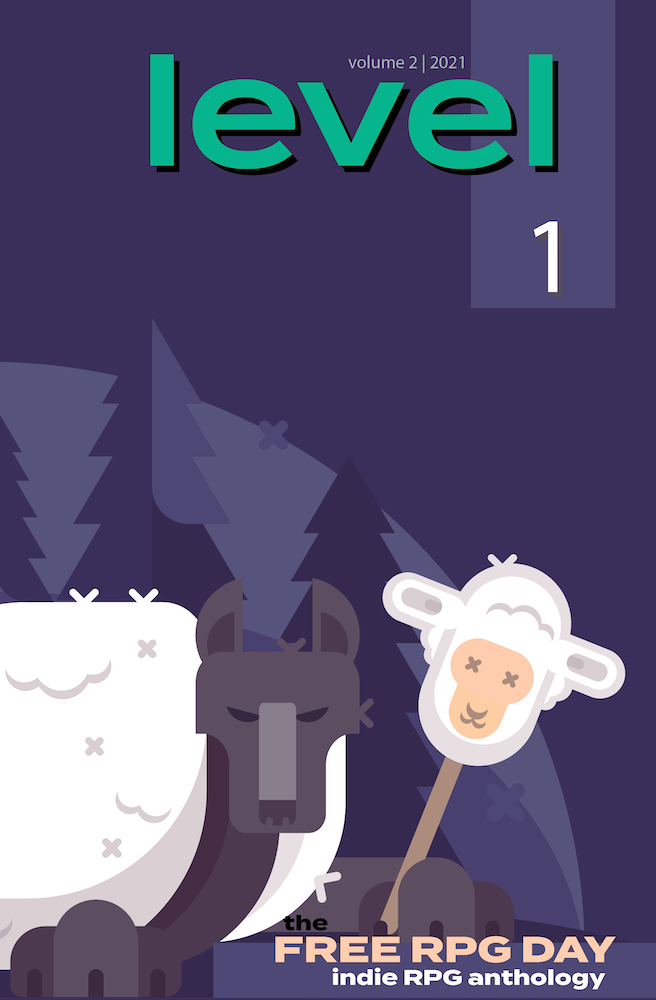 Price
: $0.00