Is It Cold In The Water? [Free]
: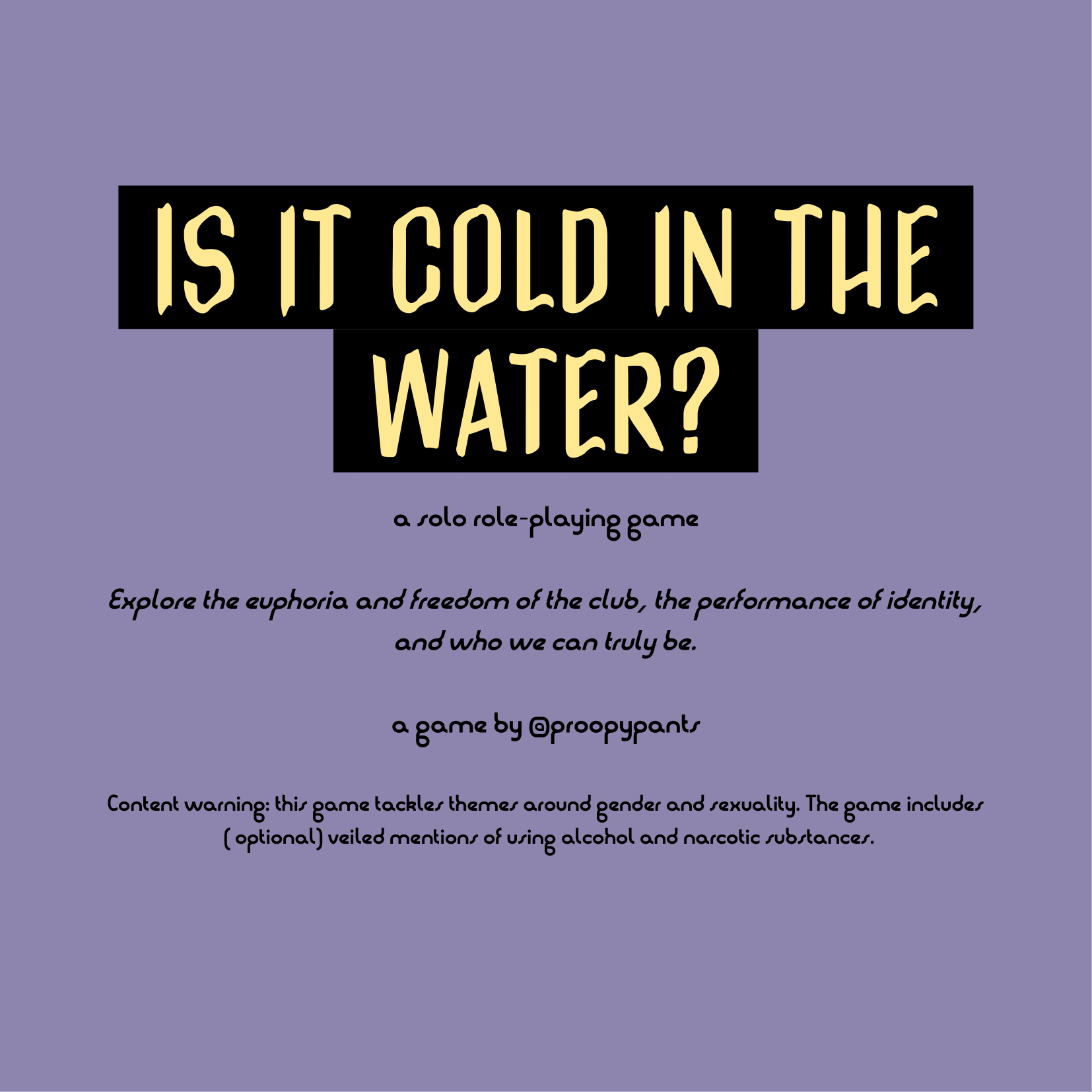 Explore the euphoria and freedom of the club, the performance of identity and who you can truly be in the solo table top roleplaying game. 
Is It Cold In The Water? is a love letter in the format of a solo journaling (or lyric) game to musical artist Sophie, who's life was tragically cut short on January 30th 2021 whilst she took photos of the full moon. The game was also created during the COVID-19 global pandemic, when celebrating and grieving her life and her music with our friends and loved ones - especially in a night club setting - was impossible. 
Explore a night of expression and emotion, set to her debut album. You get to realise joyful truths about the people you love, the identity you are performing for others, and the world around you as you reach euphoric heights on the dancefloor. Emulate the joy of release and freedom on a safe dancefloor full of beautiful queer people. You are safe here, you are free. 
Fundraising
A note from the author (me, hi!) - Sophie's identity as a transwoman was very important to the queer spaces and music she made. It was at her shows and discussing her music I met and made some of the closest friends I have. My best friend, Arsène, is one of those people - we met on a fan page from her music and now we live together! I'm not asking for (and don't want) any money for this game, but if the mood strikes you please donate to his ongoing transition fund if you have any spare change: 
https://bit.ly/3KRGxNE