Treats for the Boys! [Free]
: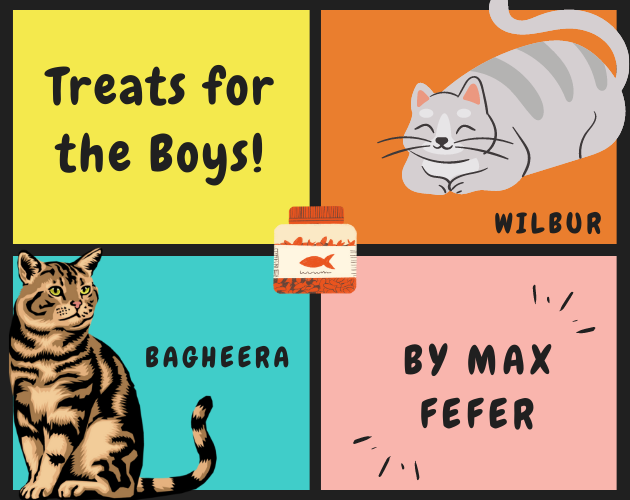 Treats for the Boys is a two player care-free TTRPG celebrating the treat heist of two of my favorite cats on the internet, Wilbur and Bagheera. Wilbur and Bagheera are taken care of by the TTRPG community's darling queer and Canadian variety streamer, Jess/Fawn of FaunAndGames! This game was inspired by the infamous treat burglary incident of March 2020 when Bagheera successfully snuck a couple extra treats from the treat container, all on his own!
In this game, you and a partner will roleplay Wilbur and Bagheera. Wilbur and Bagheera are the bestest of boys and love treats. Jess/Fawn feeds them plenty of treats to celebrate their brilliance, but sometimes Wilbur and Bagheera want a few more. You will try to sneak into the treat container before Jess/Fawn notices!
Treats for the Boys was inspired by Honey Heist by Grant Howitt.
The game is free for all. If you want to donate a few dollars in support, please consider supporting Jess/Fawn on Ko-Fi!
Click download now to get access to the following files: