GHOST RPG - Quickstart Rules
Publisher
: Dice Doctor Games
GHOST RPG - THE PARANORMAL CASES OF THE FBI (QUICKSTART RULES)
In this rules-light tabletop roleplaying game, you are FBI agents of the GHOST unit, investigating anomalies and keeping their existence secret from the public.
These quickstart rules are all that you need as a player to play the game and make characters. The full edition, also available here, contains a large GM section and a first case.
---
The world you know is a lie. Deep down you've known for years, saw something you cannot explain. The Truth? It is all real. Anomalies, the Paranormal, all of it.
Welcome to GHOST the Ghostly Hazard and Oddity Strike Team the former Men-in-Black. Your Mission? To hunt the nightmares, contain the anomalies and all information about them, so people can continue to sleep safely.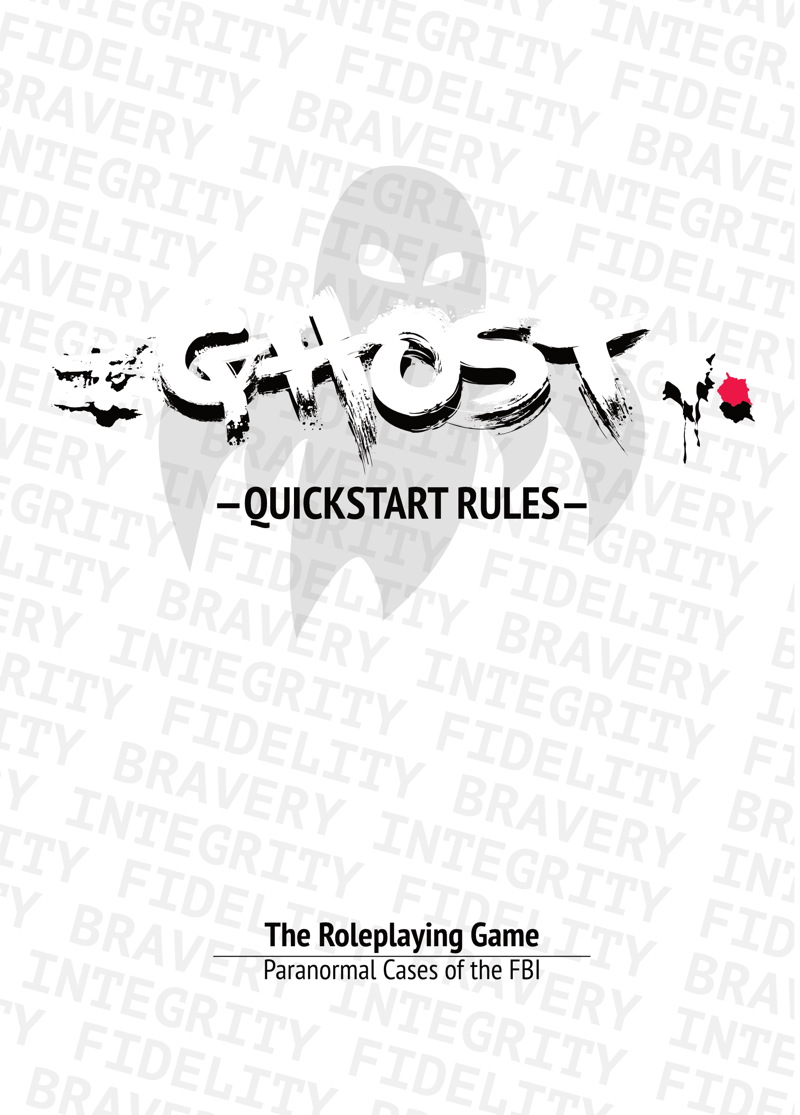 Price
: $1.00